GoddessNudes was founded in 2010 and made by the same guy who founded and runs Domai.com and has been doing so since 1997. That's me! :-)
I bring the same love, care, good taste, and responsibility to this as has made Domai one of the most beloved and respected nude art sites on the web since 1997, bringing European art sensibility to Nudes. And members' reports tell me I'm succeeding.
GoddessNudes shares the fun and beauty with Domai, only even sexier, for those who have been wanting that. The girls show a bit more. Or you could say that on Domai the sexuality is in the background, here it's in the foreground. (Of course that's not to everybody's taste, which is why it's a separate site.) But fun and beauty are still very big components.

Note: the entire site for only 9.99/month!
Free goddess photo five days a week.

| | |
| --- | --- |
| Electra by Al Rubin | Nalla by Asolo |
(Click on pictures or links for big samples.)
All-original content, many many new models! (Model list, and updates)

| | |
| --- | --- |
| Juliasa by Pasha Lisov | Any by Viktoria Sun |
REVIEW:
"Photography sites like this should push the envelope in terms of content quality and Goddess Nudes does very nicely in this area.
[...] for their low price they do deliver a quality collection that's strong points included high-res photos, zip downloads, and lots of sexy nude models." - TBP Reviews
| | |
| --- | --- |
| Juliet by Bonanito | Hellan by Gorbonos |

Updates for members are five times a week.
For members there are two sizes: 1) screen-sized pictures for large screens (1400 pixels on the vertical, enough for 12x16" prints) and 2) print-sized pictures, the latter up to 24 or 36 megapixels, enough for three-foot prints!
"I think all the girls are wonderful - aren't I pathetic? :-) - but I think Karina is amazing. ... [overall, the site is] very, very nice." -- Paul H
Each of the five new sets weekly have both zip files and thumbnail pages, and a choice between screen-sized and print-sized.
Here are the world's cutest girls, enjoying being women and their own bodies. You will like it, and if you don't, we have a:
Full money-back guarantee!
No discussions, no explanations necessary, just prompt repayment.
(Very few people ever need it, but should it happen, please contact me directly instead of the billing company. They don't understand it, since a guarantee is almost unheard of in the digital content business.)

I have deliberately set prices very low:
9.99 for a month, rebilled at 9.99 per month
19.99 for a month single-billed
99.99 for a year rebilling at 99.99 per year

"... very good photos, technically well photographed, and very beautiful. ... like Domai, you never lose the impression that the girl is being happy to present herself for us. If a woman knows and enjoys her sexuality, and likes to be erotic, that is good. It is a joyful part of femininity.
I find it good that such pretty women can express themselves as sexual beings. That is healthy.
I enjoy pictures that allow a woman to project her soul...the face and eyes are very important. They remind us that here is a 'Goddess', not just a nice body.
Every day, I look forward to Domai, and now GoddessNudes." -- Bob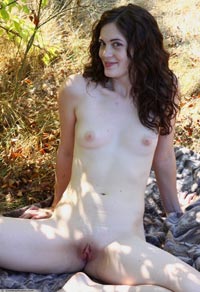 Ava by Free Form Studios
large - huge
"I am a DOMAI.com member and have just found your new site - INTERESTING! Although the majority of my time will probably be spent at DOMAI, I will definitely be stopping by GoddessNudes from time to time when I am in a, uh, 'different' mood.
As I scanned down the page, I came across the face of Alexana and awesome is the only word to describe it. Beautiful, fun, sensual and 'inviting' also come to mind. I think I'm falling in love!
Great work, man, and congratulations on finding the new niche." -- Doug from Canada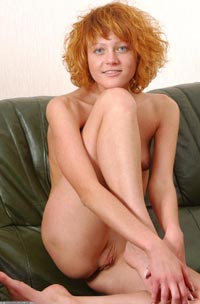 Natalie-Red by A. Gordon
large -- huge
"I've been very impressed with the service you've offered at Domai over the years. I do have to say though that I'm equally impressed so far with Goddessnudes and I really liked the Alexandra set that you posted this morning, with quite explicit pictures... SO few of those sort of pictures are taken this tastefully and well, and I like it!" - Carl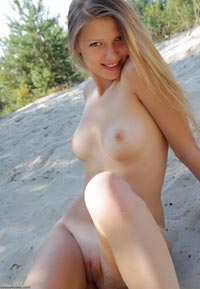 Nadin by Almazova
large - huge
The most attractive girls from 21 countries
Playfulness and fun
Original content
Full guarantee
Just the right amount of kitty
Archives in the five digits, and five big updates per week
Large and durn-large sizes, and zip downloads
Hand-picked images
Prompt and effective customer support
At the moment, super-economical prices which you can keep as long as re-billing continues
All models are 18+
---
log in --- updates/free daily --- join
---
"
I was a Domai.com subscriber for a few years and then went on to other things. I would check in at Domai now and then to see what you were doing and was quite intrigued with the GoddessNudes site, so much so that I recently subscribed. Very nice work - as tasteful and beautiful as Domai but more realistic and explicit, Glad you're still around and doing well." -- Patrick C, California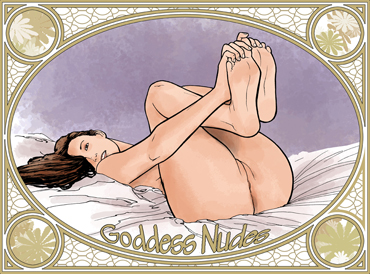 REVIEW:
"Every one of these girls is (truly) beautiful in their own light and the photographers do a great job at demonstrating that." - TBP Reviews


"I want to thank you for the fabulous work you do ... my discovery of Goddessnudes was the highlight of a difficult week." -- Frank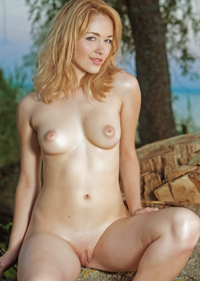 Blondie by Max Asolo
"I very much like what you have. The pictures are definitely more sexual, but are still very tasteful. Jane is absolutely gorgeous!
Concerning the site, some members will probably like the option of getting full-size images. I have no plans to print these, so the screen size is fine for me." -- Stan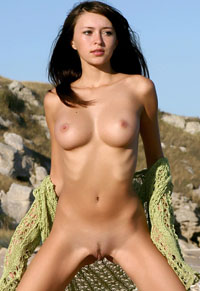 Juliet by Chepurnoy
"This is the first time in my life I have subscribed to a web page. You've created something pretty special and I just have to check it out!" - Fred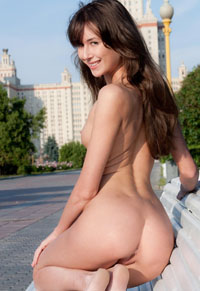 Juliette by Viktoria Sun
large - huge

"I have been a member of DOMAI for quite some time and enjoy every single set published. I've also bought a copy of the book, which is nearly as good, but now you have excelled! GoddessNudes is the pinnacle, that bit more than was being shared in DOMAI and wonderful quality too. I'm here to stay." -- TF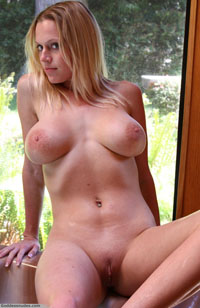 Alecia by Free Form Studios

A comment from the founder.
A slightly cynical person might suggest that I've made this site purely for financial gain. And if I had, that would be OK with me. After all, I worked for years in day jobs purely for financial gain, didn't I? (Having a bit of fun and learning stuff was a nice side-effect in some of them.)

But, while I don't want to sound too self-righteous about it, editing a set today (Kery, below), I had a realization, which confirmed for me that actually the site does have a raison d'etre, and that I am providing a pretty unique service.
Why? After all, it's not exactly hard to find pictures of uh, kitties, is it?
No, but it's hard to find some which are fun and pretty also.
Some years ago, I combed through an adult site which I respect, to find some content for Domai, for a cross-promotion thing. I must have looked through at least fifty sets, and do you know what? I did not find one set or model which really interested me! This was despite the fact that this site had some really nice stuff in the early days. I think that site and webmaster, like many of us do, had lost sight of fun and beauty after a while of working in the sexual arena.
And I think I can do that right with GoddessNudes. I think I would be a member myself if I hadn't made it. And that's my real measure.

Yours, Eolake Stobblehouse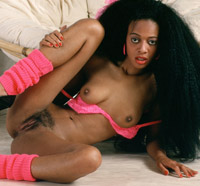 Samantha by Allan Sass
"I sent an email a few weeks ago saying Domai would be the only site of it's kind that I would pay for a membership. At the time, I didn't realize that you had started up GoddessNudes. Sexier, but still tasteful, photos of beautiful nude women.
I mentioned earlier that Juliet is one of my favorite models. After seeing her on GoddessNudes, that definitely is still true! Other favorites on GN are Karina, Kerry, Kissa and Aliz." - Glen A

Judit by C Hollander
"I'm not ashamed to admit my interest in looking at pictures of beautiful naked women is more than aesthetic. So I was glad to be notified about your new web site, GoddessNudes. I took a look and subscribed immediately. While I don't enjoy "hard core" pornography (and spend no money at web sites that feature it), I do enjoy the slightly more explicit material you provide on GoddessNudes. Thanks for offering this new site." -- BJLB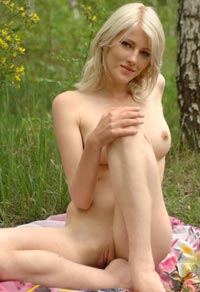 Kissa by Razin
"I just joined Goddess nudes and I am completely happy to see my already favorite nude girls in a little more explicite posses. I loved seeing between the thighs of one of my favorites, Alexandra, and that sweet young thing Isabella and Eva's beautiful hairy kitty. I think the tasteful presentation of genitals just adds to an already beautiful girl. Thank you," -- Fred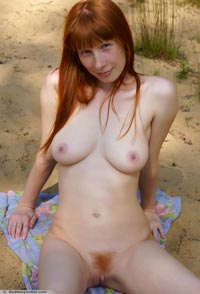 Alexana by A. Ovchinnikov
"This is my first visit and i have already joined. Now that Playboy won't show woman in their full glory and other sites present the woman in a less than beautiful presentation, your site is a welcome addition. Thank you." - Chris, Tampa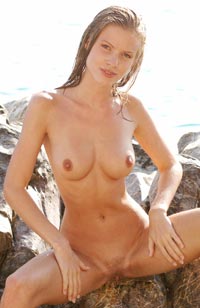 Jenny (Marketa) by Krake
"Why did I finally decide to take the plunge and choose GoddessNudes over all others ....? I've had to think about that a lot.
Great photography? Beautiful girls? No, a lot of sites have that also. Complete lack of raunch and sleaze and the uncouth? That's part of it. I love the celebration of feminine beauty and allure without the burden of overt sex - there's something so fresh and clean about it. But that's not all of it either. A site that isn't coy, almost embarrased, about parts of the feminine anatomy? Yes, that's also part of it. When I first saw the public portion of the site, I really liked the uninhibited photography without that overlay of crassness and vulgarity and tastelesness that is so common all over the internet. But darn it, that isn't it either. I had to keep pondering for a while - why did I REALLY choose your site?
As I was looking at the pictures, it finally occurred to me .... I was spending more time looking at the faces than I was the bodies! These are women who are having fun, who are enjoying themselves, and it is so obvious in their expressions. They're alive, they're happy, they're not hardened and cynical. Eolake, I think you have a remarkable talent for finding photography of women who genuinely LIKE themselves. It shines out irresistably in almost every photo. It is this rare quality that puts your site over the top, and finally convinced me that this was the site for me. Sir, I salute you and thank you!" - Fred G
| | |
| --- | --- |
| | Violetta by Arturo |
"I signed up to GN for three months and I'm loving it!! I used to create a 'special' folder with more explicit Domai pictures that I called 'Real Domai', and now your doing it for me. Plus a lot more! My favorite so far: Veralin in the great outdoors, so pure and so sexy." - Nico